Respiratory equipment and aids are the most sought-after products in the present situation due to the impact of coronavirus. Respiratory care is of utmost importance especially due to the pandemic still blazing across the world. Respiratory care is the treatment of the heart and lungs which is related to breathing difficulties. At Emergency Care Solution, we have the best treatment for respiratory care at Bangalore, where patients can rent or buy respiratory medical equipment and aids for home care viz., Oxygen Concentrator machine, bi-level positive airway pressure (BiPAP), and continuous positive airway pressure (CPAP) which are helpful to maintain continuous breathing pattern.
Thank you for reading this post, don't forget to subscribe!
Respiratory Problems:
Common causes for respiratory issues are asthma, chronic obstructive pulmonary disease, and infections that lead to pneumonia or bronchitis. Some of the symptoms of respiratory problems are chronic mucus, frequent chest pain, noisy breathing, and persistent cough. With our expert team of respiratory care professionals, Emergency Care Solution provides comprehensive The Role of Respiratory Equipment Used in Medical Facilities at home for respiratory-related ailments by consulting specialists and aligning supportive care staff along with the right medical equipment, schedule treatment timelines according to the nature of the ailment, all at the comfort of home and in the company of near and dear.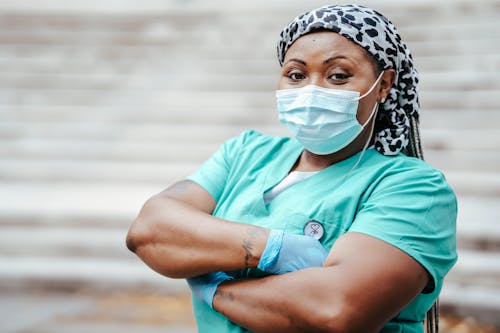 The respiratory illness affects people of all ages from infants to teens, middle-aged and elderly in different forms from lungs not developed fully to infection in lungs over a period of time. Each individual case is different and there is no size fit all treatment for curing this ailment. A proper diagnosis helps in identifying the right procedures and respiratory equipment, needed to provide a cost-effective treatment at home. FIND THE BEST HOME CARE FOR DEMENTIA PATIENTS team assists in these procedures with the right diagnosis of the breathing disorder, perform relevant tests and analyze results, discuss with doctors for appropriate treatment steps, supply and install the required medical equipment and aids, manage them, train people at home to operate the devices, test and report progress, in-person 24/7 nursing assistance or remote monitoring of the devices, services which are comparable to the highest level of respiratory care available for inpatients at major hospitals in Bangalore.
Causes of Respiratory problem:
Another major reason for respiratory illness is the environment in which we live in. Air pollution is an important factor in normal people developing respiratory problems. Occupational and environmental lung diseases arising out of exposure to soil dust particles, coal dust, asbestos, chemicals, fuel smoke, tobacco smoke, certain types of plants and shrubs, and so on. Early detection and reporting of symptoms and breathlessness help quicker recovery for patients at home. BLR Emergency Care facilitates doorstep diagnosis and complete home care for the children, elderly and disabled who often find it uncomfortable in getting treated at hospitals and would like loved ones at their side which helps them recover faster as well as providing a sense of fulfillment for dear ones being together to physically and morally support in the recovery process.
IF YOU HAVE PROBLEMS BREATHING! CALL EMERGENCY CARE SOLUTION FOR HEALING!!